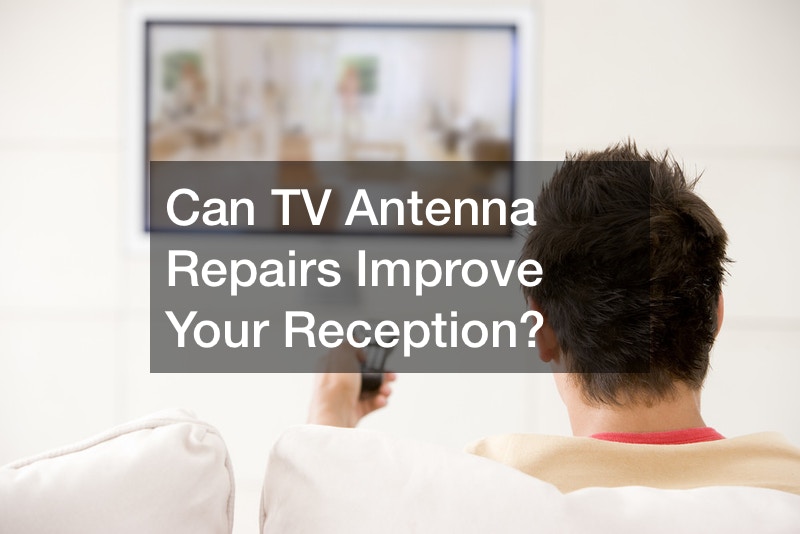 With the expense of cable, and the popularity of streaming apps, more and more people are looking to add an antenna to their home to capture those over the air signals in order to enjoy local channels and network television. However, what can you do if your picture is not clear or you are unable to capture as many channels as you'd like? In these cases, you may need to invest your time or money in antenna repairs.
A large roof-mounted TV antenna can help those far away from broadcast towers to receive the best signal. More rural areas, in particular, can benefit from an antenna installation.
Since the antenna is mounted to the roof, you may want to leave its repair to a professional.
If you are comfortable diagnosing and repairing the antenna, the first step is to examine the cable that leads into the home. These cables can corrode in the weather. This is especially true for those living in wetter climates. The first thing a homeowner can do to repair their antenna is to simply switch out the old cable to a brand new one. The need for extensive antenna repairs may be prevented by just replacing your cables on a regular basis.
.