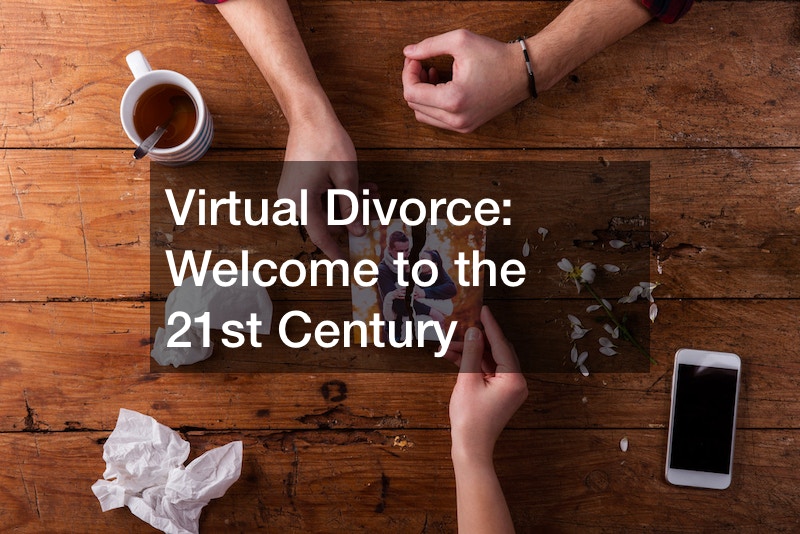 Divorces used to be complicated matters where couples had to meet with their lawyers in court before a judge to settle everything and finally part ways. The advancements in technology have drastically changed how this process takes place, and now virtual divorces are a reality! There's a chance you'll still have to meet with your divorce counsel in person, but almost everything can be done online.
The invention of tools such as Zoom and Google Meets has allowed people to conduct actual business without ever meeting in person, and the same can be said about legal proceedings. Not everything can be completed on your computer, but most of the hassles have disappeared. Therefore, you can easily get a divorce fast track and be done with your ex-partner quickly.
However, you must understand a few things. You can't get an automatic divorce after a long separation, as you'll still need to file a claim. Do divorce papers expire? They don't because they're legally binding forever. If you want to get married again, you'll need a new marriage certificate. Your lawyer can explain these matters in detail and answer more questions like "Can I contact my husband's attorney?" Let's find out more!
Even though divorce is prevalent in the United States, the procedure for getting one can be somewhat different depending on the specifics of each case. It is far simpler and faster to dissolve a short marriage that does not involve children or assets, than it is to dissolve a longer marriage with significant assets or liabilities and young children.
The Divorce Process
Each partner engages a family lawyer to avoid a potential trial. Divorce lawyers help divide marital assets, calculate spousal support, and propose custody rights, visitation, and support plans.
Before a divorce can begin, one spouse must file a petition with the court.
It is critical where you file the divorce papers. The state government handles the divorce, as is the case with other family law proceedings.
The next step involves submitting divorce papers to court, and the specifics of this step will vary depending on the state in which you reside.
Can both husband and wife file for divorce? A joint petition for marriage dissolution is possible if two people want to divorce and the divorce is undisputed or no-fault.
Can a no fault divorce be contested? A divorce in which neither party is at fault cannot be challenged, with very few exceptions, unless the court finds itself compelled to investigate the matter further.
It seems technology is increasingly becoming the answer to everything. Marriage and divorce have been societal institutions for virtually thousands of years, and it's uncommon when one occurs that's somewhat groundbreaking, but that's what recently happened in a case involving an Indian couple from Telangana.
In a rare situation, Senior Civil Judge M. Venkata Ramana of Khammam granted the divorce between Kiran Kumar and a woman who was unnamed via Skype, according to the India news source TheHindu.com.
"First the Judge asked my client to identify her father and her husband (now ex-husband) through Skype," said Basava Punnaiah, the woman's counsel. "After she did, he asked the final opinion about the divorce which she said she wanted. Based on that, the judge granted the divorce."
The couple got married in 2012 and irreconcilable differences soon made it clear to both that the arrangement wouldn't last for long. Although women initiate almost 80% of all divorces, reports indicate this particular one was brought forth by both parties at essentially the same time. The woman filed a plea petition under IPC Section 498 (A), which deals with domestic violence, and Kumar filed a "Nullity of Marriage" petition himself.
The woman eventually moved to the United States, where she pursued higher education and eventually the two families worked out an agreement to end the short-lived marriage. Even though the woman gave power of attorney status to her father, courts like to hear from both parties personally during divorce proceedings.
"As she is in U.S. and not able to attend the court, we filed a petition requesting the court to hear her version through Skype, to which the judge agreed," Punnaiah said.
While it's unclear whether or not this is the first time such an exception has been made in India, the judge was seen using a laptop to communicate with the woman and the divorce was granted.